english and indonesia translation released!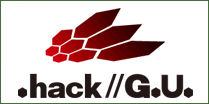 DOWNLOAD HERE
i use the trailer from dothackers.net as reference.
to load the subs automaticaly, please rename the subtitle file(s) acorsing to
the video file.
----
untuk me-load text secara otomatis, Harap ganti nama file teks sesuai nama file
video.
play using VideoLANClient (VLC) or MediaPlayerClassic (MPC).
::::
sori, terjemahan ga full, trailernya terlalu banyak suara yang bareng, bikin
bingung kuping, wakakakk.
and sorry the english trasl maybe look wierd
kalau ada yang mau bantu untuk terjemahkan, silakan download trailernya dari
dothackers.net, ketik terjemahan di notepad, dan kirimkan langsung melalui fitur
"komentar".
if anynone isterested to help me translate, please download the trailer from
dothackers.net, and send teh translation using the "comment" form.
TERJEMAHAN yang INDONESIA lebih JELEK daripada yang ENGLISH, harap pakai yang
ENGLISH. maklum, bahasa indonesia gwa kacau, waktu SMA, nilai BI selalu merah